WELCOME TO Black Bear LOdge, Red Lake, Ontario
Welcome to Black Bear Lodge, where we invite you to embark on a virtual tour of our picturesque camp. Join us as we guide you through the unique features of Black Bear Lodge, showcasing the charming layout and pristine wilderness that define our Canadian retreat.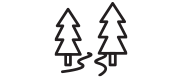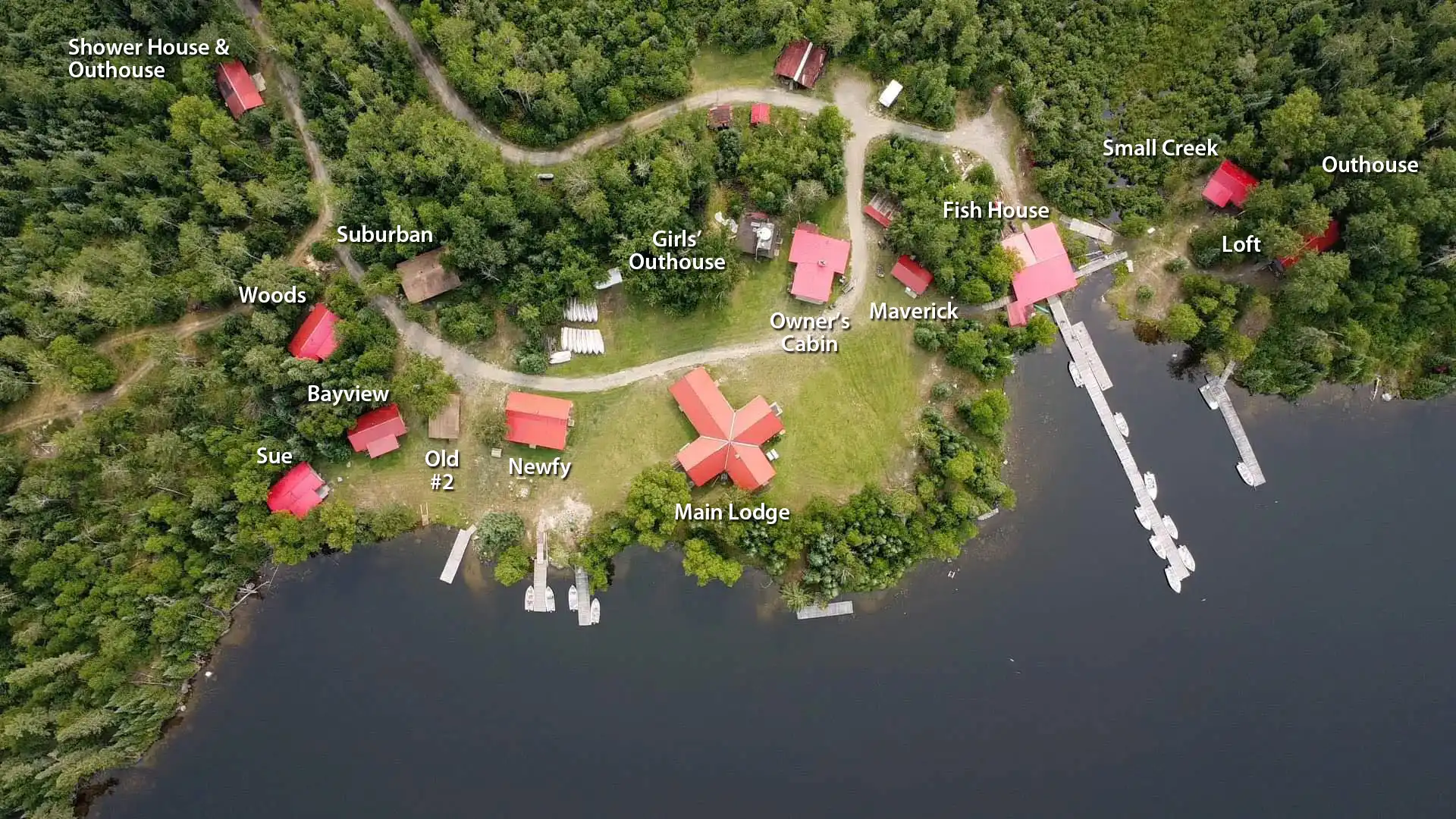 You've Made It!
You've made it to Black Bear Lodge, and your tour of camp kicks off! As you drive down our half-mile trail, the anticipation builds. When you reach a fork in the road, veering right will lead you to our first amenities—a well-appointed shower house and the men's outhouse, the only structures that deviate from our log cabin aesthetic. Continuing along the trail, you'll start to catch glimpses of our log cabins, each with its own unique name, and of course, a breathtaking view of the bay. The heart of camp unfolds as you reach the midpoint, nestled between the Main Lodge and Our Cabin, the owners' residence. Here, you'll also find an original cabin, Maverick, a cherished piece of history dating back to the 1930s. Once you step out of your vehicle, follow the steps down to discover the bait house, fish house, and our main dock. We have various maintenance and owner-specific buildings throughout to ensure a well-maintained and functional camp. Black Bear Lodge's well-structured camp is thoughtfully arranged to create a memorable vacation in the Canadian wilderness.