Booking Your Trip – Current Hunting and Fishing Rates
At Black Bear Lodge, our primary goal is to provide you with a stress-free and unforgettable week-long fishing or hunting experience. Our all-inclusive packages not only cover all aspects of your stay, including applicable sales taxes, but also allow you to focus on savoring the great outdoors and creating cherished memories with friends and family. Whether you have inquiries or need more information, please don't hesitate to reach out. We eagerly anticipate hosting you for an unforgettable adventure, and your satisfaction and comfort are our utmost priorities. Join us at Black Bear Lodge, and let us make your experience truly exceptional.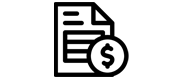 Hunting & Fishing Package Rates
Fishing Package Rates:
Adults (19 and older): $950 per week
Teens (15-18 years):

$750 per week



Kids (5-14 years):

$550 per week



Toddlers (0-4 years):

Free
* All rates are in US funds
**All Applicable Taxes Are Included In Above Rates
Group Rates:
Group rates are available for parties of 10 or more people. Please contact us via phone or email to inquire about our special group rates.
What's Included in the Fishing Package:
Lodging: Enjoy a comfortable 7-night stay in one of our rustic cabins, ensuring your group's privacy and comfort. We do not mix groups, so you'll share your cabin only with those in your party. Cabin size is determined by your group size, providing ample space for everyone to relax and unwind.
Boat and Motor: Each reservation includes a 16-foot boat equipped with at least a 20 horsepower motor, ensuring you have the means to explore the stunning waters of our region. For those seeking an upgrade, we offer the option to upgrade to an 18-foot boat with a 25 horsepower motor (subject to availability).
Gas: We provide 5 gallons of gas per day per boat, including those who bring their personal boats. This will be ample fuel for your adventures on the water.
Meals: Enjoy delicious and hearty meals served in our inviting Main Lodge. You'll be fully satisfied and won't go hungry, as we always ensure there's more than enough. Breakfast and dinner are served in the Main Lodge, while for lunch, we keep it simple. In the morning, we provide you with all the fixings to create your own sack lunch. During your week-long stay, you'll have the opportunity to enjoy one free shore lunch, adding an extra treat to your experience. If you'd like to indulge in extra shore lunches, they are available with at least a two-week notice.
Our goal is to provide you with a worry-free and memorable week-long fishing experience at our Lodge. With our inclusive fishing package, you can focus on enjoying the great outdoors and making lasting memories with friends and family. Please don't hesitate to reach out if you have any questions. We look forward to hosting you for an unforgettable fishing adventure.
Hunting Package Rates:
* All non-residents must be at least 16 years old to hunt in Ontario per Canadian law.
What's Included In The Hunting Package:
Everything in the fishing package above is also included in the Hunting package.
Multiple Sites Per Hunter: We guarantee a minimum of two hunting sites per hunter. Each site is carefully selected to maximize your chances of a successful hunt.
Variety of Stand Choices: Our hunting sites offer a variety of stand options to cater to your preferred hunting style. Choose between ground blinds and ladder stands, each set at different heights, ensuring comfort and adaptability for gun and bow hunters alike.
Strategic Site Placement: Our experienced team strategically sets up hunting sites to optimize your success. We provide good visibility lanes and markers to help you judge the size of bears on-site, making it easier to target your desired trophy.
Accessibility: Our hunting sites are easily accessible by ATV, truck, or boat, depending on your preference. We ensure convenient access so you can focus on the thrill of the hunt.