Guided by Nature: Your Path to Black Bear Lodge
Tucked away in the pristine beauty of the Canadian wilderness, your journey to our lodge is surprisingly straightforward. Enjoy the breathtaking natural surroundings as you follow the well-marked roads to our paradise. Wishing you a safe journey, and we eagerly anticipate your arrival!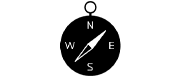 Getting to Our Lodge
Start your journey on 90/94 West towards Eau Claire, Wisconsin.
Travel North on 53 to Duluth, Minnesota.

* Just three more hours until you reach the border!
Cross the border at International Falls.
Head East on Hwy 11 and then North on Hwy 502 to the town of Dryden.

* Note that there are no rest stops for the upcoming 2-hour stretch, so ensure you have enough fuel.
Continue West on Hwy 17 for approximately half an hour to Vermilion Bay.

* You might want to consider stopping at Bobby's Corners gas station on the left, just past Hwy 105.
* Here, you can get snacks, use the restroom, find souvenirs, and obtain fishing licenses if you didn't obtain one online before your trip began.
Proceed North on Hwy 105 (Red Lake Rd.) for a scenic 105-mile drive to the town of Red Lake.

* The gas station on the right as you enter town is called Station 105 (formerly TJ's Quick Stop). They offer bait, snacks, a bathroom, and other miscellaneous items.
When you reach the dead end in Red Lake (marked by the only stoplight), turn Left onto Hwy 618/Howey St.

* If you arrive early, consider visiting the gift shop to the right at the light called Forever Green.
* For a delicious meal stop at Antonio's. When you turn left at the light, it is just a little ways down on your left – keep an eye out for the distinctive brown building. If the restaurant isn't open for seating, you can always grab pre-made items including pizza slices, sandwiches, salads, and baked goods, or you can order and take out. This is my favorite restaurant, and everything is made from scratch. Be sure to tell the owner Lynn we said hello!
Drive approximately 8 miles on the paved road, passing the town of Madsen.
Turn Right onto SUFFEL Lake Road (formerly known as Flat Lake Rd.), which is a logging road.
Drive 12 miles on the logging road until you reach the Parking Lot at the top of the trail to our camp.
We understand your enthusiasm and the long journey you've undertaken. To ensure a smooth experience for everyone, we kindly ask that you wait to enter camp between 12:00 PM and 2:00 PM.

* Drive slowly and carefully down the trail into camp, staying to the right at the fork.
* As you approach the Main Lodge, find a suitable spot on the gravel to park. We will be present to great you and provide you with your cabin assignments to unload.
* After orientation, everyone will park their cars back at the top of the trail in the parking area.