Smooth Transitions: Essential Guest Guidelines for Your Camp Experience
We appreciate your attention to these arrival and departure procedures, as they contribute to the overall experience of all guests at our camp. If you have any questions or need further clarification, feel free to reach out to us. We look forward to providing you with an unforgettable stay filled with adventure and relaxation!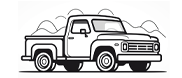 Arrival, Departure, Orientation, and More
Arrival Time: All guests are kindly requested to arrive on Saturday between 12pm and 2pm. If, for any reason, you are unable to arrive on Saturday within the specified time frame, please inform us in advance. This will allow us to make necessary arrangements and adjustments.
Departure Time: Check-out time is 9am on the following Saturday. We understand that some guests prefer to depart early to beat border traffic. If you choose to depart on Friday night or before breakfast on Saturday, please let us know, and we'll make accommodations to facilitate your departure.
Important Arrival Instructions
Do Not Arrive Before Noon: We kindly ask that you refrain from arriving before noon. The period between 9am and noon on Saturday is designated for cabin cleaning, boat organization, meal preparation, and other essential tasks. Your cooperation in adhering to the specified times is greatly appreciated. Arriving early will not expedite your fishing experience.
Mandatory Orientation: All guests are required to attend an orientation session, which serves as an important introduction to the camp's facilities, guidelines, safety procedures, and any new information for that year. The standard orientation time is 2:30 pm. However, the timing of the orientation session is contingent on the arrival of all guests. For example, if all guests are present by noon, the orientation may be scheduled for 12:30 pm. This ensures that everyone receives the necessary information to have a safe and enjoyable stay at our camp.
Boat Distribution: Please be aware that camp boats will not be distributed until after the completion of the orientation session. This ensures that all guests are well-informed about the proper operation of our camp boats and the required Boater Safety Training mandated by the Canadian Government is complete.
Boater Safety Training: As mandated by the Canadian Government for the safety of all guests operating our camp boats, Boater Safety Training will be conducted following the general orientation session.