FISH HOUSE ESSENTIALS AT BLACK BEAR LODGE
At Black Bear Lodge, we've got you covered with our convenient fish house, located right at the end of the main dock. Whether you're a beginner or a seasoned pro, this space is well-equipped to meet your needs. The camaraderie while filleting is always great, and someone is always available to show you how to fillet your catch, ensuring you have everything you need to make the most of your fishing experience.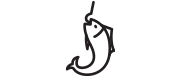 The Fish House at Black Bear Lodge
Fish Cleaning Station
The fish house is a haven for avid fishermen seeking to process their day's catch. With its spacious interior, it accommodates numerous anglers simultaneously, each meticulously filleting their prized catches of the day. The centerpiece of the fish house is the long, gleaming stainless steel countertop equipped with conveniently placed sinks, ensuring easy access for all.
Ice Machines for Your Convenience
In addition to this well-equipped workspace, there are freezers available for anglers to properly package and freeze their freshly caught fish, ensuring their bounty stays fresh until they return home. The convenience of ice machines are accessible throughout the week, ensuring that guests can keep their fish cool for their fish fry. The ice is also readily available for use in personal coolers all week, perfect for keeping beverages or lunches cool during your fishing adventures. It's the perfect hub for fish enthusiasts looking to make the most of their fishing adventures while staying at Black Bear Lodge.