A Wilderness Escape Like No Other
Step into a world of angler's and hunter's paradise nestled on the far west end of the expansive 43,860-acre lake. Black Bear Lodge stands as a beacon of rustic authenticity, harking back to its roots since 1951. As one of only two lodges on this breathtaking stretch of water, we offer a unique and exclusive experience that marries unparalleled trophy fishing with an unyielding commitment to preserving our lodge's nostalgic charm.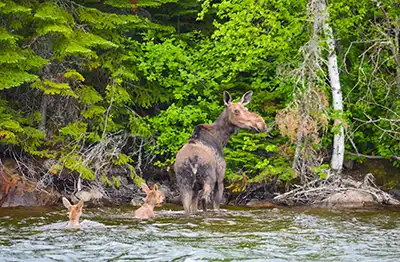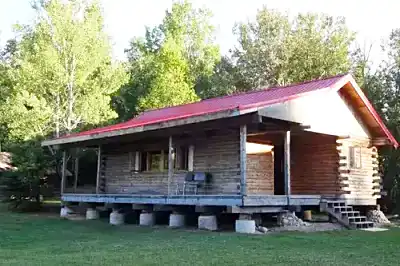 Rustic Charm and Modern Comforts
Black Bear Lodge is a sanctuary that bridges the past and the present. Experience the best of both worlds in our log cabins. Enjoy electricity during the day for convenience and battery-operated lights at night for a tranquil ambiance. Rest well on basic bunks or single beds with comfortable foam mattresses. Stay cozy with a fuel oil stove on cooler nights, sharing stories, drinks, and games gathered around the table and chairs with fellow adventurers.
Unforgettable Culinary Delights
Savor the luxury of having your meals prepared with care. From hearty hot breakfasts that fuel your day's adventures to dinners brimming with all the fixings, we ensure your appetite is well satisfied. For your fishing expeditions, we provide the ingredients to create the perfect sack lunch. And don't miss the chance to have a classic shore lunch, where your catch becomes the centerpiece of a memorable outdoor feast.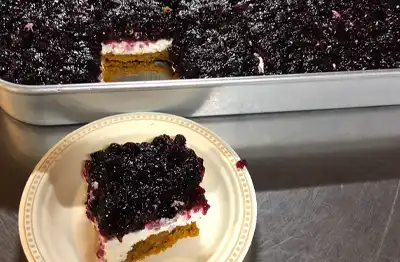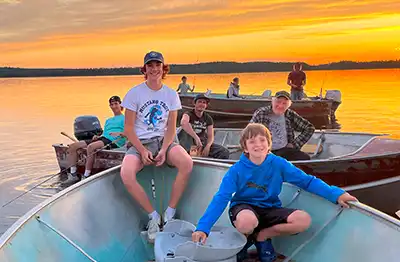 Tailored Experiences for All
Whether you're seeking solitude or traveling with a group, Black Bear Lodge welcomes you. From individual explorers to groups of up to 30 or more, our lodge offers personalized experiences that cater to your unique preferences. Forge bonds, share stories, and create memories that will last a lifetime.
Start Your Journey Today
Join the legacy of adventure that began in 1951 at Black Bear Lodge. Your week-long fishing or hunting escapade, coupled with genuine hospitality and a touch of nostalgia, awaits. Experience the tranquility of the lake, the thrill of the catch or harvest, and the warmth of our lodge – all in one unforgettable package.
Embark on your wilderness journey with us. Book your stay at Black Bear Lodge and become part of our storied tradition.
Recent Posts
Keep up with the latest at Blackbear Lodge.
We're thrilled to announce the launch of our brand new website, and can hardly contain our excitement!