Discovering The Rustic Authenticity Of Our Lodge Cabins
Discover the perfect blend of rustic charm and modern convenience at our lodge. Our log cabins provide a cozy haven for outdoor enthusiasts, designed to cater to your needs while immersing you in the natural beauty of our surroundings.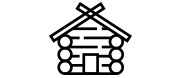 What to Expect
During the day, take advantage of the cabin's electricity to charge your devices, plan your activities, or simply relax indoors. As the night falls, enjoy the tranquility of battery-operated lights after the generator gracefully powers down around midnight.
Our cabins are thoughtfully furnished with basic bunks or single beds topped with comfortable foam mattresses. Tables and chairs offer a place to gather, share stories, and bond over unforgettable experiences. The fuel oil stove adds a touch of warmth and coziness during cooler nights, fostering an atmosphere of camaraderie.
While our guests primarily comprise outdoor enthusiasts, including avid fishermen and hunters, we welcome everyone seeking to disconnect from the hustle and bustle of daily life. Whether you're swapping stories, enjoying a drink, or engaging in a friendly card game, our cabins provide the ideal backdrop for unforgettable moments with friends and family.
Step into a world where wilderness adventures and modern comforts intersect seamlessly. Join us at Black Bear Lodge and create memories that will last a lifetime.